Was Ginger Beer-making part of your childhood?
Hands up – were you one of those kids who with great care, fed their ginger bug in eager anticipation of turning it into ginger beer? It was such a Kiwi activity to partake in, and one that brings back a lot of memories for most of us.
The bottling of the ginger beer, hearing the bottles explode under the house as the ginger beer fermented, and then the joy of the first glasses of cold, fizzy ginger beer fresh from your batch. Nothing tasted quite as good as that first glass full.
It's these memories of our childhood that we love to connect with again. Sometimes memories are hard to bring back to front of mind. Other times, they are easy. Ginger beer is one of those easy memories to bring to mind. All you need is an authentic, natural tasting ginger beer and you're a ten year old again, sharing a bottle of fresh ginger beer with your cousins during school holidays.
With this in mind, we created West Coast Ginger Beer – fresh, gingery, lightly carbonated, and with only five natural ingredients, this is the drink of your childhood.
Ginger seems to play a theme in memories. Who hasn't dunked a Gingernut into their hot drink? The challenge was always to time the dunk perfectly, so as to avoid half a soggy Gingernut landing and wallowing at the bottom of the cup, though for some that was a pure delight!
We thought we'd try bringing these two memories together into one, so we created our very special Gingernut Cake using our West Coast Ginger Beer. This is a recipe you are going to want to try, so grab some West Coast Ginger Beer online today by clicking here! This recipe is dairy and egg free, so great for those with food allergies or those who follow a plant base diet.
Remember to let us know in the comments how your Gingernut Cake went – we'd love to hear!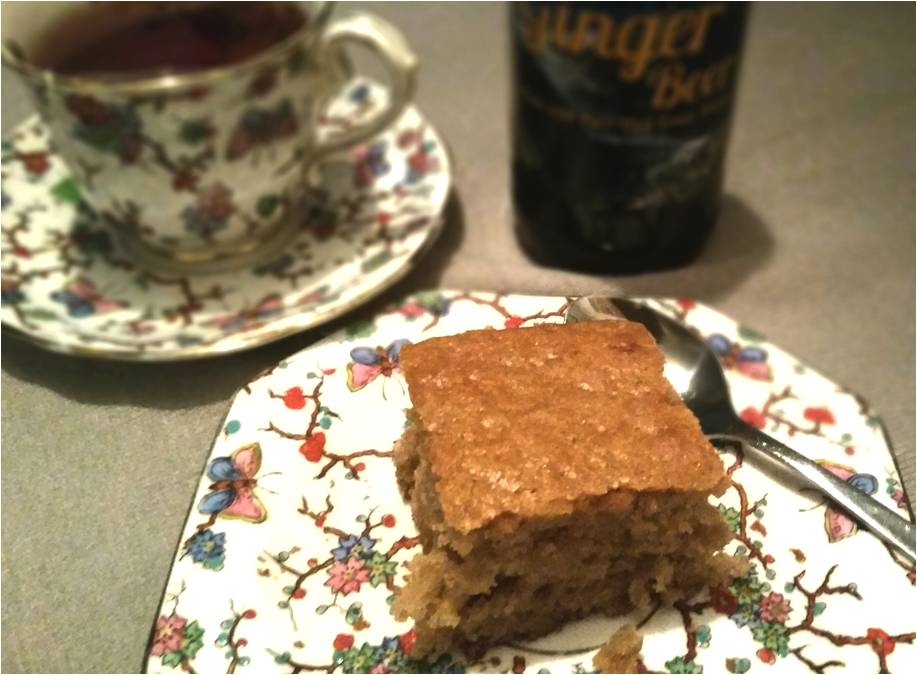 Ingredients
1 1/2 Cups High Grade Flour
1/2 Cup White Sugar
1 tsp Baking Soda (Bicarbonate of Soda)
1/2 tsp Baking Powder
1 1/2 tsp Ground Ginger
1/2 tsp Cinnamon
1/2 tsp Ground Allspice
1/2 tsp Salt
1/2 Cup Flavourless Oil (we used Canola)
1 Tbsp Golden Syrup
2 Tbsp White Vinegar
3/4 Cup West Coast Ginger Beer
Putting it Together
Heat oven to 180 Degrees Celcius. Lightly grease a 20cm round tin – this is not a big or high rise cake, though it can be doubled exceptionally successfully with a slightly longer cooking time.
In a bowl, add all of the dry ingredients and whisk till well combined and light looking. Make a well in the centre of the dry ingredients, then add the wet ingredients. Beat well, don't worry about over beating. Whisk it and get it smooth, then transfer to the tin.
Bake for around 30 minutes or until a skewer comes out clean.
Serve with a cup of tea, or an ice cold West Coast Ginger Beer!